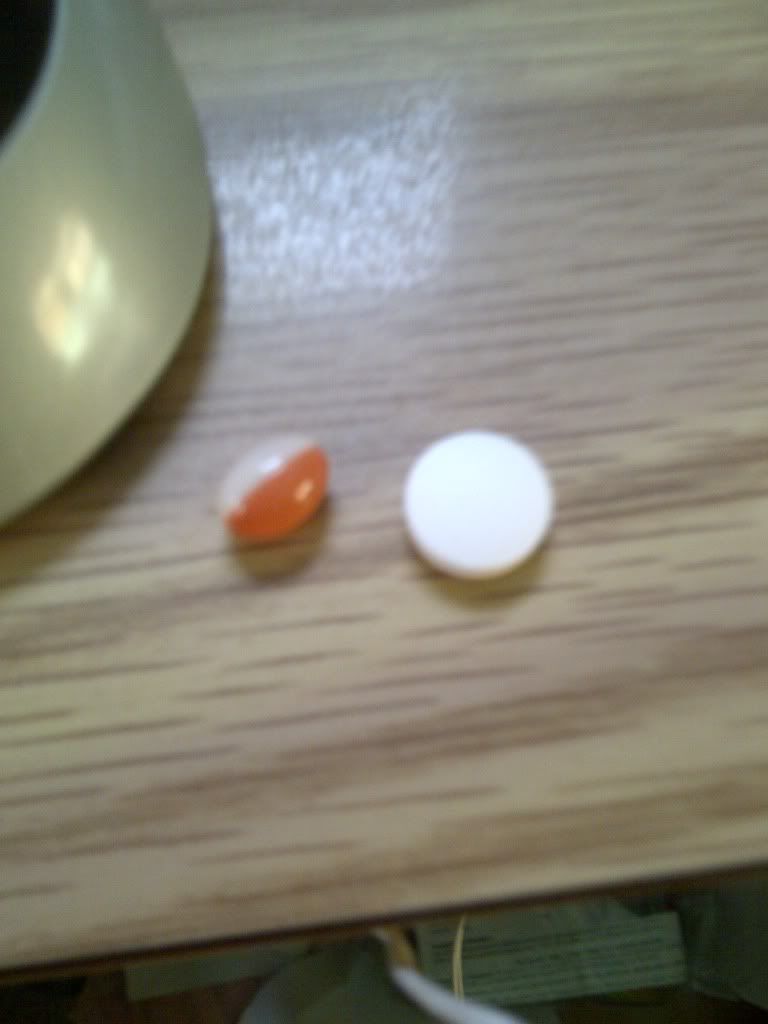 Left: Rocaltrol
Right: Sodium Bicarbonate
So I have some news. My numbers have been pretty steady, although I lost a percentage point in kidney function. I am now at 11% and my energy is down a bit. It has been decided that I need to get an iron transfusion. Most iron supplements mess with my IBS and we did try the newest iron supplement that was supposed to be easy on stomach, however the stomach cramps were so bad hubby was threatening to take me to the ER. So no oral antibiotics for me. I did try an oral herbal supplement but it wasn't giving me enough iron to help.
So now I take Imodium (for the IBS), Tylenol Migraine (self explanatory), Gravol (for nausea-use regular at home and the ginger for at work) as well as
Sodium Bicarbonate
(500 mg) 3 times a day and
Rocaltrol
once a day.
I also went to the Optometrist to get my eyes checked, hadn't had this done since the emergency visit in 2009. Turns out I have the beginnings of cataracts which is starting to affect my vision. As my eyes are dry I have to use drops twice a day, however that is easier said than done. I actually use an ointment as I can't get the drops in at all. These are not covered by Blue Cross at all. So now I have to go in every year for an eye exam, which is not covered by AB Health. We do have Blue Cross thankfully, although even that doesn't cover all things. Thankfully it did cover a 3 months supply of the Rocatrol ($116.83) paid only $20.26. The Sodium Bicarbonate doesn't appear to be covered, that cost $32.92. The cost for the eye ointment was $10.49 and I am having issues with getting this into the eye as well...frustrating!
I work at the Optic TV Lounge in Southgate (Edmonton AB).
I am enjoying my new job and got the approval from the new clinic, yeah! The other clinic wouldn't approve my working at all. I just have to make sure I don't get over tired is all. So anywho gotta run for now. See picture to the right. I have a lot of fun and it isn't a stressful job. The only thing is that I am tired and my muscles hurt at the end of the day, but I just feel so good after a good day at work. It is so much fun talking about Optik TV all day. I meet some great people. Love it!
Cora