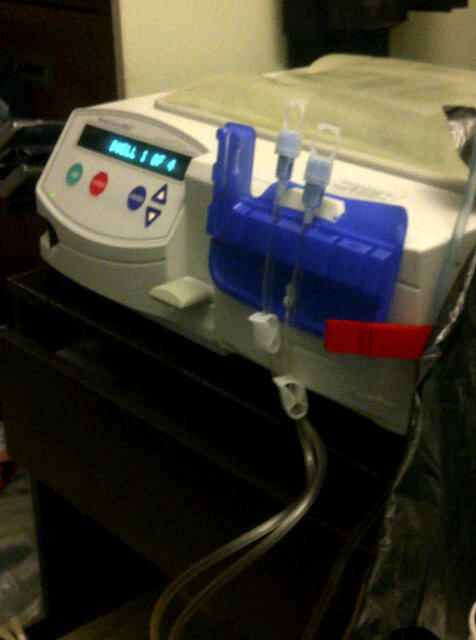 PD Cycler
Ok well as you all probably know the twin bag PD was not going well. So I was finally switched to the cycler. the first 2 days as I was getting used to it, it seemed to be working very well. Well its not. I am not draining nearly enough liquid as i was in those first 2 days.
So I call the after hours number...now I need to go back to the twin bags and do 4 full exchanges and the fifth time I only drain and not fill so that I can get some sleep tonight.
Since I am putting in 6 L my output should be close to that if not more and i am not. I was in the negative this morning. So, so frustrating. If we can't get the PD working than I am going to be going onto hemodialysis...not my first choice or favourite choice.
Thought I would update as I had sent out some rather cryptic tweets lastnight about alarms that were happening every 2 hrs.
Cora